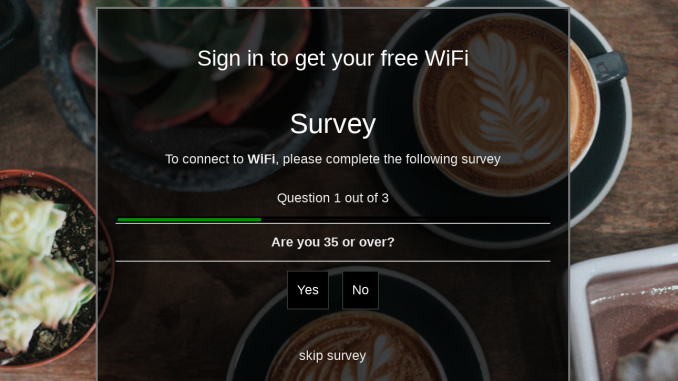 We are glad to inform you that from now on you can add surveys to you splash pages!
First step is to create one under Visitors > Surveys in the main menu, or by clicking the icon on the Portal page.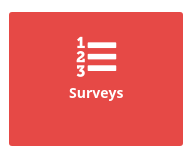 From there you can enter new survey's title and when it is created, click the pen icon to enter survey editing page.
While on edit page you can add questions and 2 types of answers:
answer option
user input (appears as "other" option)
Answer option will be rendered as clickable option. User input will be revealed to visitor when clicking "other" answer option.
Once you are happy with the survey, you can save it and head to splash page editor to insert it onto the page. Survey element is located under Splash Elements section of the elements left sidebar.

Then click "edit" on the newly inserted element so you can:
choose which survey to render
set style
set survey as skippable or mandatory
set intro and outro content
Survey element will hide all login forms on page, until all questions are answered or survey is skipped.
Once survey starts collecting data, you will not be able to edit questions/answers for data consistency.
Collected data can be exported as CSV by clicking following icon in Surveys page:

New popup will be displayed allowing you to change export filtering by splash page (you can use same survey on multiple pages), filter by opt-in status etc.